Brittany unleashes her Colorful Confidence in her Personal Brand Session
A Personal Branding Photo Session is without a doubt necessary. In today's digital age, personal branding photography has become an essential aspect of establishing a professional identity.
As an Atlanta-based personal branding photographer, I've been helping clients embrace their true essence and project it to the world through captivating branding images.
In my recent personal branding photo session with my client Brittany, of House of Colour, we showcased her unique talent in capturing the vibrancy and confidence that Brittany brings to her business and clients.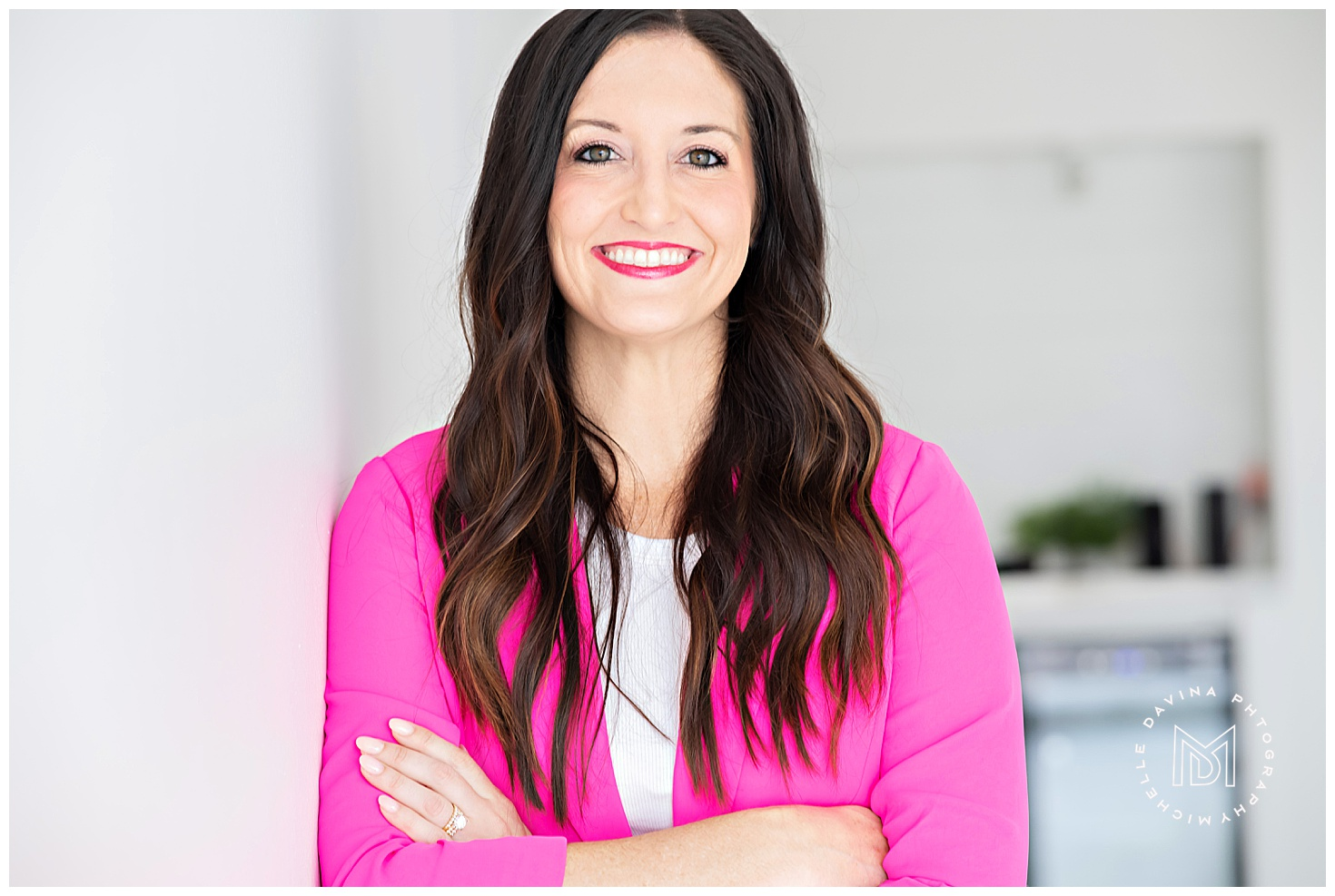 Brittany and House of Colour
Brittany, also known as the "yes girl" among her friends and family, has always been happiest when supporting others. For that reason, She became a House of Colour Stylist in June 2023, a unique franchise and venture that helps individuals discover the power of colors in their lives.
Beyond her services, Brittany provides a transformative experience by showing her clients 36 of their best colors, therefore allowing them to feel confident and empowered as they step into any season of life.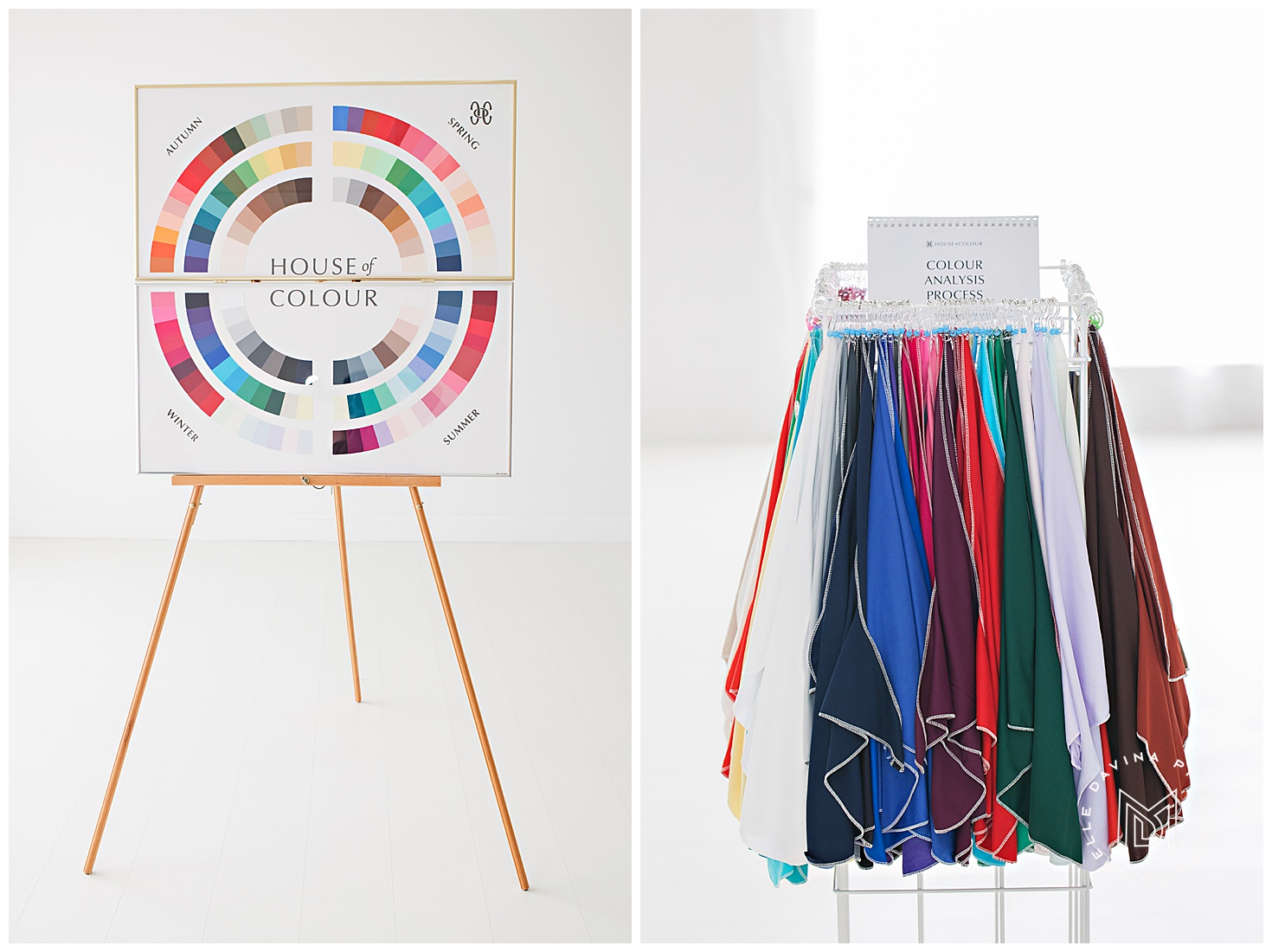 Brittany's Why – Personal Branding Session
Brittany's journey into the world of colors began when she personally experienced a color analysis session.
Surprisingly, that experience had a profound impact on her life that it fueled her desire to share this joy and knowledge with as many people as possible.
Her ultimate goal is to empower others to feel their best, helping them harness the power of colors and radiate confidence in every aspect of their lives.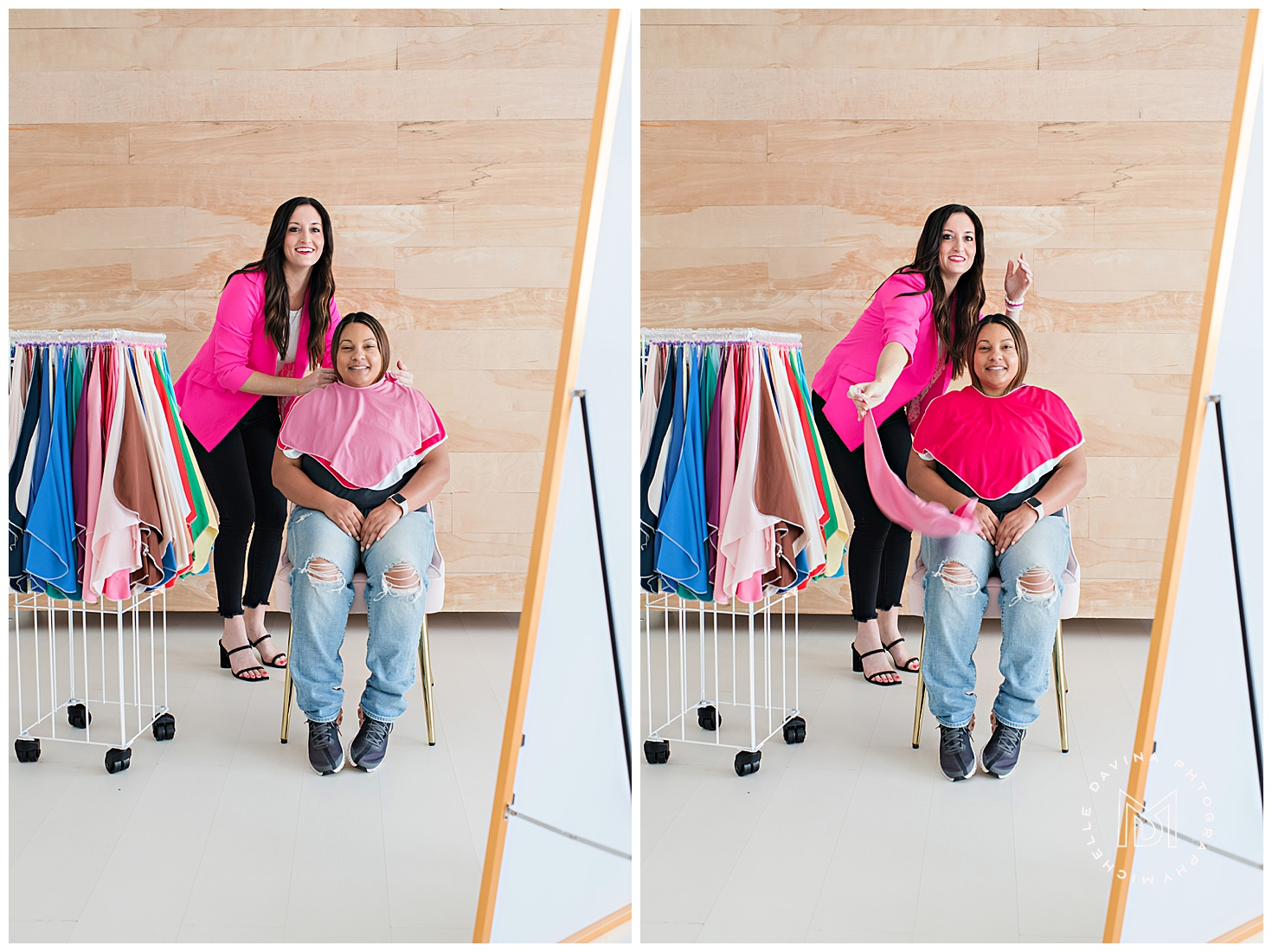 Michelle Davina Photography's Uniqueness
As an experienced personal branding photographer in Atlanta, I'm committed to addressing the common concerns and objectives clients often have.
Many individuals feel unsure, lacking confidence, or worry about the investment and return on branding photography.
I actively address these concerns by guiding my clients through the process of their personal branding photography journey with understanding their vision, creating their strategy, their plan, providing an easy payment plan, and making my clients feel comfortable and confident in front of the camera.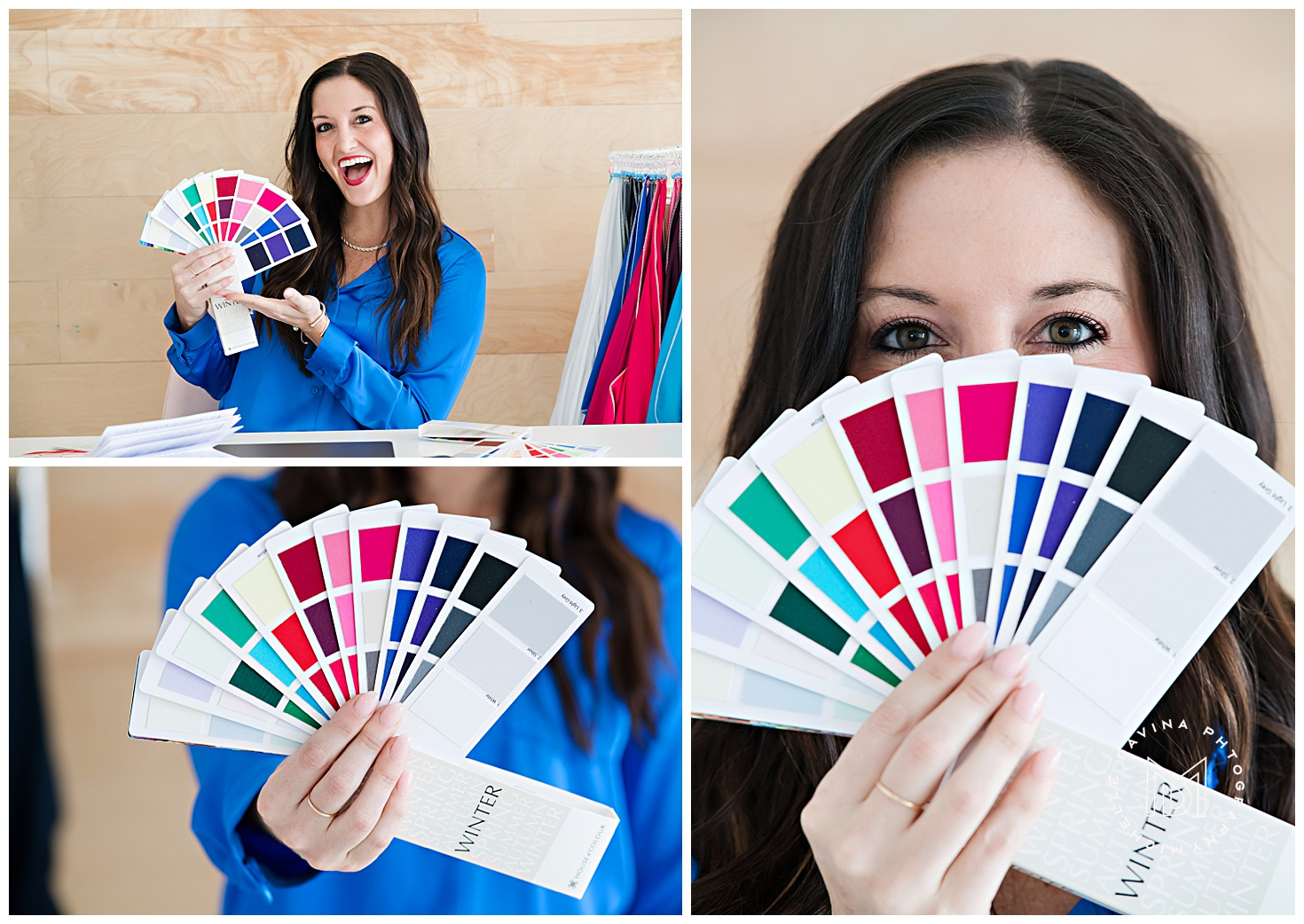 Working with Brittany – A True Delight
The collaboration between Me and Brittany was a match made in heaven so to speak. Brittany's colorful personality and my expertise in capturing the true essence of her, and the end result of that collaboration? An exciting collection of colorful, fun, real images that truly represented her House of Colour.
My focus is always to bring out the unique beauty and essence of each of my clients. And Brittany's session was no exception.
Her real, colorful, fun personality shines through in all her photographs throughout her personal branding photo session. So even if you may not consider yourself photogenic, rest assured I aim to capture your true self.
Immediate Benefits of Personal Branding Photography
A personal branding photography session offers more than just polished images. It is an opportunity for individuals to boost their confidence, showcase their authentic self and show up as the professional expert they are to the world.
When clients view their new professional branding photos, not only will they see themselves in a confident light, they are more eager to show up on social media, website, email marketing, and more.
But their target audience will also take notice of them too. Clients come to recognize the power and impact of their personal brand photography.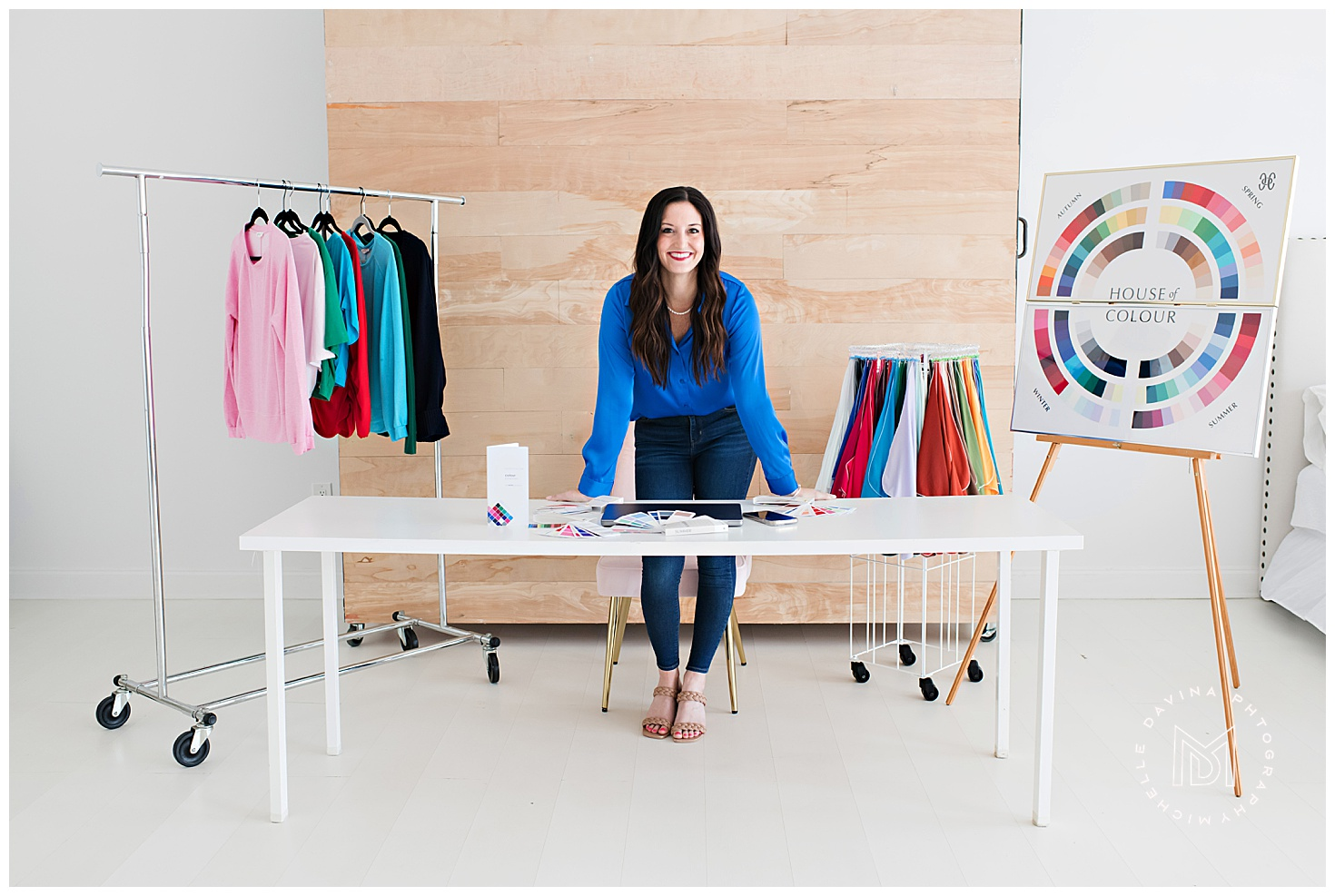 Personal Branding Consults
As we step into Third Quarter of 2023, it's crucial for potential clients to start envisioning how they want to present themselves in Fourth Quarter of 2023 and into 2024.
So Michelle Davina Photography invites you to schedule your complimentary consultation to discuss your personal branding photography needs, and book your next photo shoot.
This process goes beyond a mere photo shoot; it involves a your vision, a strategy and plan to effectively communicate who you are, what you do, and who you serve.
Don't wait to unleash your colorful confidence – take the first step towards building and telling your personal brand story today!