Atlanta Professional Branding Photography. Who is it for? Everyone who has a business. Whether you realize it or not, everyone has a brand within their business and how you want your brand story to be told is up to you. Your images are your first online impression you make, before customer ever actually meet In-person.
I know that small business owners might be thinking that having Professional Branding Photography Session isn't for them…but think again. Everyone has a story to tell, it's exciting learning about my client's brand story, their vision, style, value proposition, who they serve, what they sell and more.
As a business owner, you want to show who you are in the best way possible. You want to stand out in your industry. If you're thinking about having a branding photography session, check out the different types of brands you might resonate with and why it's important to make the right first impression.
Atlanta professional branding photography types:
Wedding Planners
I love their endless creativity. They can make a plain ball of string look like a fabulous masterpiece. During our planning session, I'm getting to know them, their story, personality, what ideas they envision for their personal branding photoshoot, and not being afraid to try something new. (image taken for Brandi of Taylor My Event)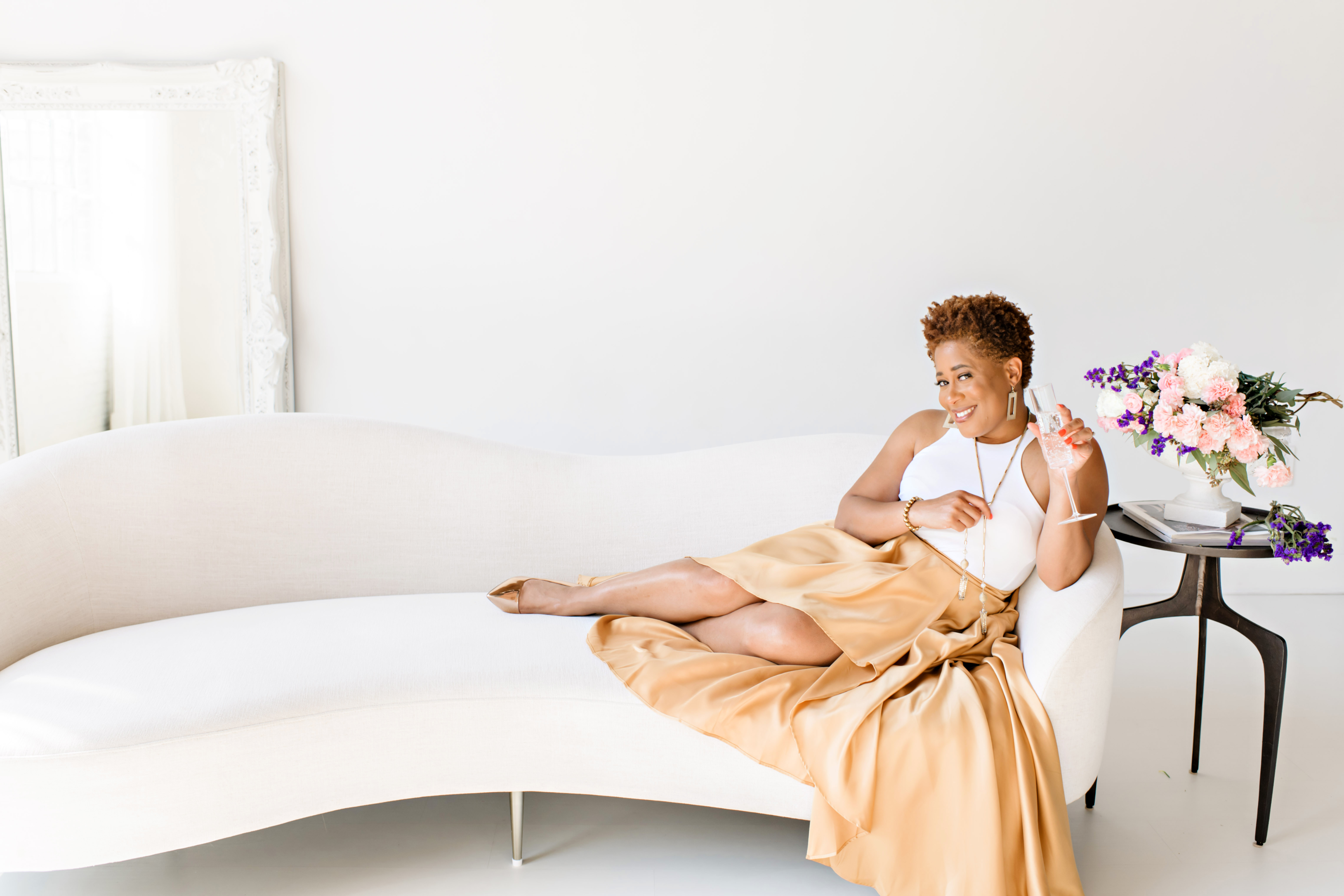 One of the highlights of their session for me is incorporating their signature style look, typically a gorgeous table scape, a room decor, sweetheart table, flat lays or something equally fabulous. Another quick note about Planners, they love working with lots of color and that's always fun for me.
Real Estate Agents
We know that many industries are oversaturated and real estate agents are no exception. While Real Estate agents work under a broker company like a Keller Williams, RE/MAX, or Coldwell Banker, they still need to showcase their personal brand. A personalized photo shoot allows an agent to differentiate themselves from other agents and stand out in a crowded market.
The thing I love about working with Real Estate Agents is that they are like ambassadors for the State. Real Estate Agents have a huge opportunity to show their skills in helping to educate their potential customers, about different neighborhoods, market expertise, schools, eatery, shops upcoming new development and more. For me, working with real estate agents are like working with a blank canvas. (image taken for: IG @nfenn_realtor with Mark Spain Real Estate )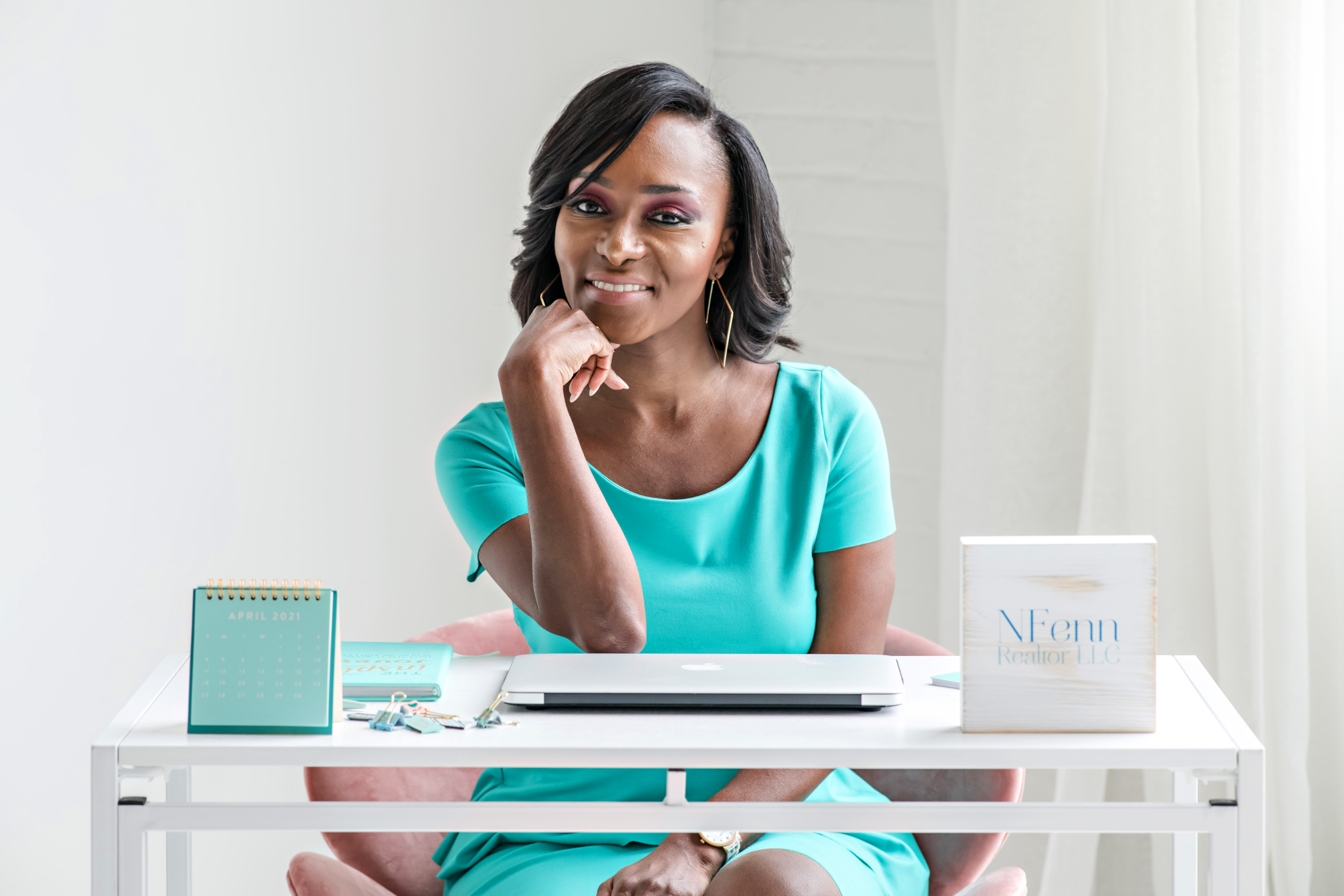 To build credibility, consistency and increased online presence, it's important to ask that question I ask all my clients, what do you want to be known for? That one question is a gateway for deeper conversations and understanding as it relates to how you can connect with your audience on a personal level and also create the know, like, trust factor with your audience.
Real estate agents have a range of ways to market their business. They can use their professional real estate photos in their marketing materials in various ways from billboards, flyers, to email marketing, website, and sales pages. Headshots are especially important because they give a lot of versatility to use everywhere. With a quick click you can change your background, backdrop, show up on real estate signs, digital ads, vehicle cover and more. Real estate photography is a necessity and having professional real estate photography is essential
Corporate Professionals
Corporate Professionals can at times be pretty straightforward. What I mean by that is, most times they're just looking for a few great headshots. And some companies provide this service to their employees complimentary. That's great, but what if your company doesn't provide that? What if you're doing your own headshots? What if you're a corporate professional planning to go rouge a.k.a start your own business? Or what if you want to show the human side of your profession?
Sometimes it can be more advantageous to book a personal brand photoshoot because of the overall benefits a personal branding session provides. You're not getting just a few headshots, but much more: portraits, lifestyle, and behind the scenes imagery. If you have a passion, you're planning to turn into your full-time business, it's best to get more bang for your buck with a branding photography session, you're getting the best of both worlds. With corporate professionals it's super important to capture personal brand photos reflects the professional, expertise, friendly and approachable personality to colleagues and/or potential clients. (image taken for: Lasheika Kassa, CACD II for LinkedIn)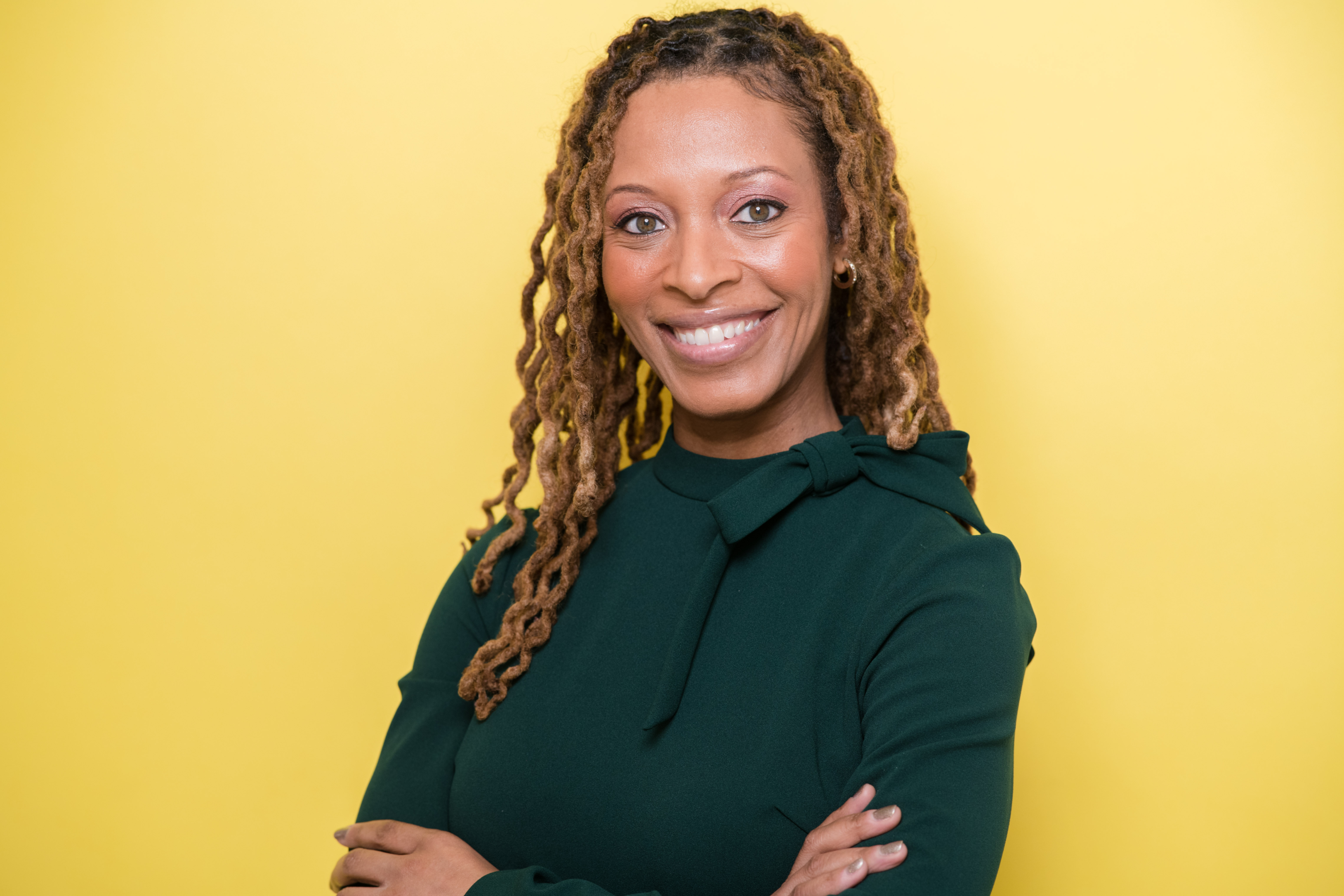 Creatives
I love the thought process of creatives. (i.e. Jewelry Designers, Hair Stylist, Authors, Candle makers etc.) They bring a different kind of sauce to the table with their brand sessions. Often times I"m inspired by their inspiring stories of how they got their start. How they went from a having a hobby, turning it into a passion and into a determined and in-demand business.
My focus when photographing creatives with physical products like custom jewelry, body skincare, body butters, candle designers just to name a few, is to capture detail shots and behind the scenes images because it's really a great way to show off their process, to hone in and isolate their skills.
My job as a branding photographer, is to visually tell their story to help their ideal client connect with them. Giving them a glimpse into what do they, how they do it and why you do it. Remember, "People don't buy what you do, they buy why you do it." (image taken for: Cheryl of Miss Prissy's Designs)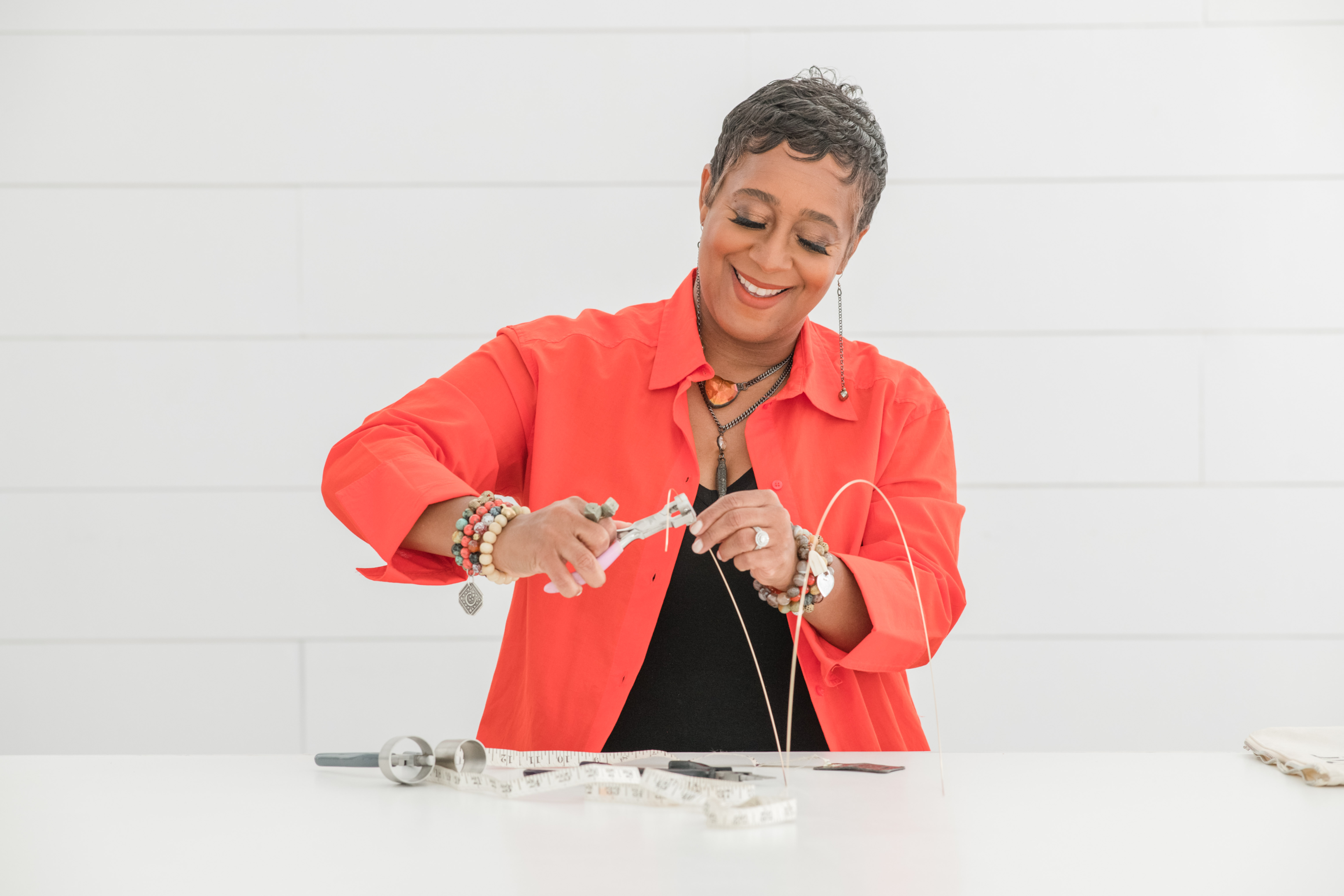 Coaches
There are many coaches for any area of life, business or health. But regardless of the type of coach, one foundation block I appreciate about coaches is their positive mindset, coupled with their supportive, goal-oriented, safe space surrounding.
My approach with Coaches personal brand photography session is to create branding photos that highlights their professional side, expertise and methodologies with visual aids and props. I also creatively capture any successes and achievements, one on one or group coaching settings, and we can't forget to include the personal attributes that helps connect my client to their potential clients. All I can say, is that Coaches ROCK! (image taken for: Chaundria of Healthy Living Trails)
The Finale for Atlanta professional branding photography
Just to recap, if you're thinking of having an Atlanta professional branding photography session, remember your branding photography session should be custom specific, not a one size fits all. You want to hire a brand photographer that professionally elevates your brand to show up and stand out, a photographer you vibe with, that gets you and understands your vision.
The end results should be, images that visually reflect your story, your brand, and business. Images that evoke a connection between you and your ideal customer. Images to use for your social media platforms, your website, blog posts, brand collateral, email marketing, and so much more. If you're looking to invest in you, let's connect. Book a call , or email me directly at info@michelledavina.com Check out my website www.michelledavinaphotography.com. I've love to hear about you, your brand, and vision and tell you how I can help you take your brand to the next level. I hope this has been helpful!